I know I am not the only one who is missing DCFYI in-person events.
We had a full schedule of spring events planned, including the kite festival on the Mall, the adventure park, and the birthday party. Those three are part of how we mark the DCFYI year.
We try some events once and not again because they don't seem to work. Others quickly become part of our "family" rituals.
The birthday party is one of the latter. We held it for the first time in 2007 (in our pre-Family & Youth Initiative days) and every year since then until this year.
It was small that first year, held in a house belonging to Nineteenth Street Baptist Church. We played party games a small group could play together and made tacos. Within three years we had outgrown the house as the program expanded and we served more teens.
But some aspects of that first event continue. The party is always at Nineteenth Street Baptist Church. Teens coming for the first time still receive a handmade quilt as one of their gifts (in the first years, teens got a quilt or sleeping bag EVERY year). We play games. We eat. Teens take home a cake in a jar to open on their actual birthday (if it lasts that long). We sing happy birthday to everyone and then cut into a cake that includes the names of every DCFYI teen and young adult. (For some teens this is the only birthday cake they get with their name on it.)
Birthday celebrations continue this year. We are still mailing cards and books to every young person on his or her birthday. Mentors and others are doing individual celebrations when they can. And lots of love gets sent by text message or phone calls on the actual day.
But the birthday party is a highlight of the DCFYI year. It was hard to see that date on the calendar and know this would be the year of no birthday party.
On the other hand, that the party is important to so many people is also a reminder of how important the DCFYI community is to so many. And that is surely something to be grateful for.
Thank you for helping making this community as wonderful and life changing as it is (for teens but for adults also),
Susan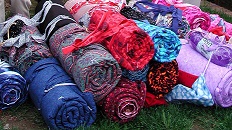 ---
Virtual Events
We had hoped to be moving into small in-person events outdoors, but the rise in local covid-19 numbers and the heat wave are working against us.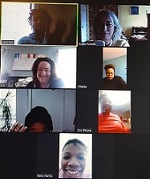 Please stay home and stay safe (both because we need you to be healthy but also so we can start doing in-person events again!).
In the meantime, we will continue trying virtual events and separately making individual adult-teen connections as possible and appropriate.
We miss seeing everyone!
---
Provide a Home
We are so grateful to those of you connected with Family & Youth Initiative on social media who supported the DCFYI "Provide a Home" fundraiser.
If you missed the fundraiser, it is never too late to give!
You can create your own Facebook fundraiser in support of Family & Youth Initiative.
Or donate on the DCFYI website.
Thank you!
---
Rainbow Families Conference
We are honored to be a sponsor of the Rainbow Families 2020 Virtual Family Conference, "Our Families Our Future," a valued tradition for LGBTQ+ families, parents-to-be, and allies.
This weekend - August 8 and 9.
Information and registration on the Rainbow Families website.
---
Also Virtual this year
The North American Council on Adoptable Children (NACAC) is also taking its conference online.
August 26–29 covering a variety of foster care and adoption topics—to meet the needs and experience of adoptive and foster parents, child welfare professionals, and people who were adopted or in foster care.
Information and registration on the NACAC website.
(Note in particular the session with Dr. Bruce Perry on Thursday. Always worth hearing him speak. if you haven't read it, also look for his book, "The Boy who was Raised as a Dog.")
The ATTACh (Association for Training on Attachment and Children) conference is in October. Spread out over four weeks.
Schedule and registration information on the ATTACh website.