Many of us love this time of year and the start of the holiday season.
For others it is a minefield - full of reminders of those who are no longer with us or of other losses.
For children in foster care holidays can be particularly difficult. Whether the actual holidays are spent with bio or foster family, children can feel like they don't quite belong. Others are mourning the loss of connection to parents or siblings and the loss of family traditions that won't happen again.
As anyone who has experienced grief knows, being surrounded by those who are celebrating can make grieving even more isolating. Imagine an extended holiday season (how soon will Christmas carols be playing everywhere?) that is a constant reminder of loss.
Some good news for those in foster care is that many agencies now train foster parents around grief and loss and the holidays.
The rest of us can help also. While we cannot undo anyone's past losses, we can help honor memories and give support to those for whom this time of year is difficult.
And we can help create new memories and new traditions, which may ease some of the pain associated with old memories,
Susan
---
Program Events
Lots of program events coming up, including: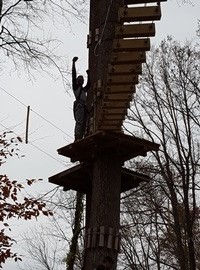 Adventure Park, Saturday November 18;
College planning workshop, Saturday December 2;
Gingerbread house & holiday party, Saturday December 9.
Information on those and other events on the website calendar. Please RSVP for all events there.
We look forward to seeing you.
---
Thank you

Thank you to everyone who came and/or supported Establishing Roots. What a wonderful evening! Your support means more teens in foster care will have family and other adults who will stay in their lives.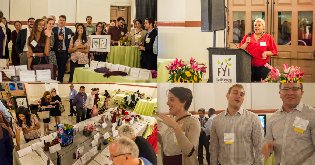 (More Establishing Roots photos on the DCFYI website.)
Special thanks to all of the Establishing Roots sponsors!
---
Holiday Gift Drive
Part of how we celebrate the holidays at DCFYI is our gingerbread house & holiday party, hosted again this year by our generous friends at The Life Center.
DCFYI teens (and adults) eagerly look forward to this annual gathering. We put together gingerbread houses, we eat, we talk and laugh, and we give each DCFYI teen gifts from her or his individual wish list.
If you would like to be part of the gift giving (you can fulfill all or some portion of a wish list), please let Dominique know.
Thank you so much.