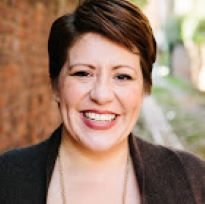 Vanessa
Vanessa N. Gonzalez, MSW, MPA, is a professional who has dedicated her life to social justice fights and working to serve communities who have been marginalized by oppressive systems. 
She has served as Assistant Vice President for Outreach and Strategy at Southern New Hampshire University (SNHU), where she partnered with teams across the university to increase and strengthen outreach to communities of color and positively influence their higher education experience.
Vanessa served as the Director of Outreach and Engagement in the Office of Legislation and Congressional Affairs for the U.S. Department of Education, Director of Latino Leadership and Engagement for Planned Parenthood Federation of America and worked as a family and child therapist at Southwest Human Development Center in Phoenix, Arizona. 
Vanessa received her Bachelor's degree from Sul Ross State University in Alpine, Texas and her Master's degree in social work and public administration from Arizona State University.