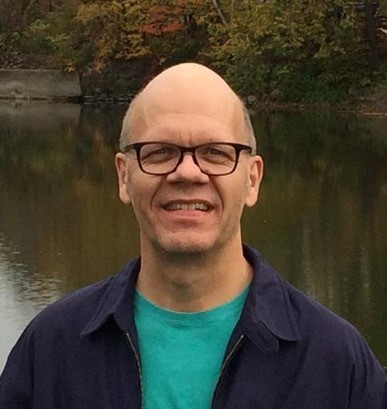 Bill
Mentor
Bill Trunk is a Finance Director with the American Red Cross who originally grew up on a dairy farm in Minnesota.  Prior to joining the American Red Cross, Bill was a community development Volunteer with the Peace Corps in Albania from 2007-2009.  Bill joined the Peace Corps after a 17-year finance career at 3M Company while located in St. Paul, Minnesota; Austin, Texas; Bangalore, India; and Atlanta, Georgia.  
Bill has more than 30 years of volunteer experience before becoming a volunteer and mentor at DCFYI last year.  He previously volunteered for numerous organizations that focused on youth development, civil rights, refugees, and people living with AIDS.  In addition, Bill has served on the Board of Directors for four different non-profit organizations focused on international development, the elderly, transitional housing for the homeless and ex-convicts, and education services for women living in an inner city.  Bill was the co-founder and President of the international development non-profit focused on continuing the friendship between Albania and the US after he completed his service as a Peace Corps Volunteer.
Bill became a volunteer and mentor at DCFYI because of the organization's mission to support older teens in foster care.  Bill developed an understanding of foster care when he was a child and teenager since his parents were also foster parents.  So Bill understands how important it is for foster teens to build meaningful, supportive relationships with adults.  Bill looks forward to continuing to develop supportive relationships with the foster teens in DCFYI.  In addition, it has been terrific to experience DCFYI events throughout the Washington, DC area and develop more of a sense of community with the foster teens and other adult volunteers.