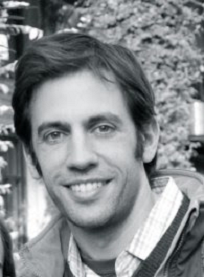 Brian
Mentor
I've been a volunteer with DCFYI since 2009, and joined out of concern for the hundreds of foster youth in our town that have incredible potential but often limited support. I came into the program to explore the possibility of mentoring or fostering long term, but wondered whether I could connect with any of the kids, and if I had anything to offer.
I started consistently going to the DCFYI events, and after a few months soon found that my fears were ill founded. The adults and kids at DCFYI form an incredibly diverse and supportive community, and it did not take long to become a part of it. I found the more I could directly participate and/or organize activities, the faster I developed relationships with everyone. I soon met my mentee Robert, and have had the privilege of getting to know him, helping him sort through several new foster homes, explore new interests, apply (and be accepted to) a new high school to pursue his dream of dance, and more recently, apply for and get accepted to a four year college (NSU!). I feel I've helped him along a bit, and being engaged with Robert over the past five years has been deeply affecting, truly one of the most meaningful experiences in my time here in the District.
Through getting to know Robert and the other DCFYI teens, I've found myself continually humbled by the resilience they show, their creativity and warmth towards each other and the adults who are committed to them. There are always challenges to being a mentor, but I am also continually struck that while the lives of DC foster youth are often complicated and painful, it is simple, sustained, loving attention that is often most needed.