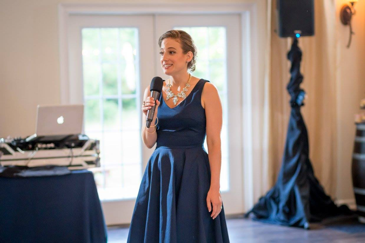 Christina
Mentor
I hail from the south but have embraced DC as home for the last 3 years, which I love exploring in my free time. At work, I focus on bringing together homeland security and public safety stakeholders to develop policy and strategies to make the National Capital Region a safer place to live, work, and visit. 
Back at the start of my career, I worked with law enforcement, hospitals, and community members to build out sexual assault response teams. Part of that job also included working directly with rape victims-- both children and adults-- as an advocate. In the course of that line of work, I had the unfortunate responsibility of calling on social services to put children in foster care. I always felt the weight of that decision and knew that one day, when I was in a stable life situation, I would do my part to continue helping children in similar situations. 
The kids that are in foster care are not there because of anything they have done and they deserve every opportunity to be safe and know love and trust. DCFYI provides essential services to our community that cannot possibly be valued enough! I literally stumbled into working with DCFYI: a friend had given me an address and phone number and I just showed up with no warning to a DCFYI event! I sat down with some of the kids to create art and have not looked back since! My husband and I are currently in the process of being licensed as foster care parents and we are really excited to continue working and growing with DCFYI in the coming years.