Family & Youth Initiative's annual fundraiser. Please join us for a fun evening in support of teens in foster care. Your support means teens can create lasting relationships with mentors and host and adoptive families.
If you can't attend but would like to support Establishing Roots, you can donate here.
Thank you.
Thank you to the generous 2019 Establishing Roots sponsors!
Towering Tree ($5,000-$9,999)

Sustaining Stream ($2,500-$4,999)
Supportive Branch ($1,000-$2,499)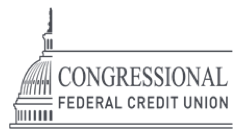 Sapling ($500-$999)
Seed ($250-$499)
Individual Sponsors
Towering Tree
Steve & Vicki Hart
Elizabeth & Kevin Wrege
Sustaining Stream
Sarah Buckbee & Manoj Sathyaraj
David & LInda Keely
Sam Maruca & Linda McKoy
Supportive Branch
Gail Amidzich & Louis Barbash
Bill & Susan Collet
Erich Hintze & Kristina McNeff
Marda Robillard
Kristi Walseth
Sapling
Jeff & Deanna Burns
Rhonda Fields
Dr. David Fissel
Ilana & Michael Heintz
In memory of Kevin Jones
Derek & Sara Lemke-von Ammon
Keith & Jane Mezera
Michele Reed
Sheryl Segal
Dawn Thomas & Dr. Kenneth Smith
Heather Smith
Seed
Michele & Mark Adelson
Ted Bornstein & Lesley Weiss
Martin Frost
Julie & Manuel Galdo
Jackie Gillan & Ernie Beyard
Lou Ivey
Henry Kilgore
In memory of Louis Ridley, Jr.
Michelle Simms
Judie Stone
Kara Van Stralen & Chris Simeone
Dan & Martha Weinfurter
2019 Establishing Roots Honorary Co-Chairs
Councilmember Charles Allen
Councilmember Mary Cheh
Councilmember Vincent Gray
Councilmember David Grosso
Councilmember Brianne Nadeau
Councilmember Elissa Silverman
Councilmember Brandon Todd
Senator Tammy Baldwin (WI)
Senator Roy Blunt (MO)
Senator Ben Cardin (MD)
Senator Chuck Grassley (IA)
Senator Tim Kaine (VA)
Senator Angus King (ME) & Mary J. Herman, Esq.
Senator Roger Wicker (MS)
Representative Don Bacon (NE)
Representative Ron Kind (WI)
Representative Brenda Lawrence (MI)
Representative Jim McGovern (MA)
Representative Gwen Moore (WI)
Representative Eleanor Holmes Norton (DC)
Representative John Shimkus (IL)
Representative Fred Upton (MI)
Representative Marc Veasey (TX)
Establishing Roots Committee
Michele Adelson
Gail Amidzich
Adrienne Belken
Jacqueline Gillan
Carla Humphrey
Shentil Martin

Jessica Pierce
Susan Punnett
Kathleen Soloway
Latasha Stiger
Abigail Terrones
Kristi Walseth
John Weinfurter
When
October 2nd, 2019 6:30 PM through 9:00 PM
Location
North Hall, Eastern Market




225 7th Street, SE




North Hall, Eastern Market




Washington

,

DC

20003
Event Fee(s)
| | |
| --- | --- |
| Ticket | $ 50.00 |
| Student/Non-Profit/Young Professional | $ 35.00 |
| Well-Wisher | $ 100.00 |
| Seed | $ 250.00 |
| Sapling | $ 500.00 |
| Supportive Branch | $ 1,000.00 |
| Sustaining Stream | $ 2,500.00 |
| Towering Tree | $ 5,000.00 |
| Sheltering Forest | $ 10,000.00 |
| Optional Added Donation | |
| Additional Donation | $ 25.00 |
| Additional Donation | $ 50.00 |
| Additional Donation | $ 100.00 |
| Additional Donation | $ 250.00 |
| Additional Donation | $ 500.00 |