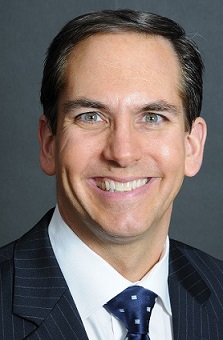 Kevin
Volunteer
Kevin Wrege is Founder and Principal of Pulse Advocacy LLC, a Washington, DC-based government relations firm that provides a range of local, state and federal advocacy, research and policy services with an emphasis on health care, insurance, general business and procurement issues.  Kevin is a registered lobbyist and a respected conference speaker.  He has appeared on NBC's Today Show and CNN, is a published op-ed writer, and has been quoted as an insurance industry expert in a variety of general news and industry publications.
Prior to forming Pulse, Kevin served for four years as Regional Director and then Senior Regional Director for America's Health Insurance Plans, the nation's preeminent health insurance trade association.  He has previously served as General Counsel to the Cable Division of the Massachusetts Department of Telecommunications and Energy, Senior Counsel to the Massachusetts Division of Insurance, and as a trial attorney at the Boston insurance defense firm of Morrison, Mahoney and Miller.
Kevin received his Bachelor of Arts degree in Political Science magna cum laude from Hobart College and a law degree from Boston College Law School.  Kevin, his wife Elizabeth and their adopted children, Cole and Grace, reside in Washington, DC. He also serves on the board of Unity Health Care. From 2012-2015 Kevin served as board chairman of the National Council For Adoption, a national non-profit organization devoted to serving the best interests of children through adoption.