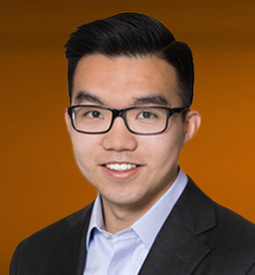 Kevin Xu
Board of Directors
Kevin joined the Board in 2021.
Kevin is a Senior Associate on the Investment Team at Grain Management, a leading private investment firm that focuses on communications infrastructure and technology companies. Prior to joining Grain, Kevin was an analyst at Wells Fargo in the Energy & Power group where he focused on mergers and acquisitions and financing transactions. Kevin joined Wells Fargo from Resource Land Holdings, a natural resource-based and real asset private equity fund based in Denver, CO.
Kevin graduated with a Bachelor of Arts in Economics from the University of Colorado Boulder.