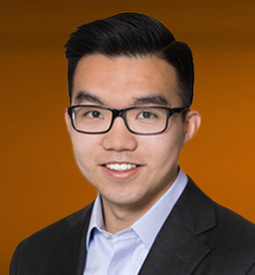 Kevin Xu
Board of Directors
Kevin joined the Board in 2021.
Kevin is an Associate on the Investment Team at Grain Management. Kevin's responsibilities include investment underwriting, portfolio performance tracking and analytical support for firm-wide deal sourcing. Prior to joining Grain, Kevin was an analyst at Wells Fargo in the Energy & Power group where he focused on mergers and acquisitions and financing transactions. Kevin joined Wells Fargo from Resource Land Holdings, a natural resource-based and real asset private equity fund based in Denver, CO.
Kevin graduated with a Bachelor of Arts in Economics from the University of Colorado Boulder.