Invitation to Sponsor
Dear Friend of DCFYI:
Remember your first job interview – you worry about "What should I wear? How do I address the interviewer? What are they going to ask me?" So what do you do? Ask a parent or a sibling, they'll have the answers (and throw in some love as well!).
Teens in the foster care system often don't have caring adults to help guide them through common situations like how to pay taxes, what to wear to a job interview, or how to fill out a college application. This is where Family & Youth Initiative (DCFYI) comes in. And where you can too – by sponsoring Establishing Roots, our annual fundraising reception.
DCFYI is the only area organization that works exclusively to help older children at risk of "aging out" of foster care find family. Older children are the least likely to be adopted and the most likely to age out of care without permanent adult connections, yet research shows that having just one caring, committed adult in the life of a child can make all the difference between struggle and success.
We invite you to sponsor this year's Establishing Roots fundraiser, held October 11th, 2023 at historic Eastern Market. Proceeds raised will enable DCFYI to serve more teens in foster care, connecting those teens with adoptive families, mentors and other caring adults who permanently commit to being in their lives. 
DCYI uses a unique approach, bringing together teens and adults for group activities to have fun and get to know each other, allowing relationships to form naturally and comfortably. We facilitate those connections, helping them ripen into bonds, and support both teens and families through mentoring relationships and adoption. This early and active involvement of teens is part of what makes us different from other adoption programs. 
As a sponsor, you'll be demonstrating your commitment to improving the lives of teens in foster care to the hundreds of members of our community. With your support, we can make this year's event even more successful and allow DCFYI to serve more teens.
All sponsors will receive recognition in written materials, including the event program, and on the DCFYI website. Questions? Please contact Executive Director Susan Punnett by phone at 202-421-7224 or email. We would be happy to meet with you to tell you more about our work or discuss sponsorship levels. Thank you for your consideration.
Sincerely,

Gail Amidzich, Establishing Roots Co-Chair

Susan Punnett, Executive Director, DCFYI
Why sponsor?
Because of you, teens in foster care find a new family – both in the larger DCFYI community and with the individual adults who become part of their lives. With your financial support, teens will not remain in foster care until they age out alone.
Sponsoring DCFYI's Establishing Roots offers an opportunity both to provide direct support for DCFYI's mission of finding adoptive families for teens in foster care and to show your commitment to community and the next generation.
How will my sponsorship funds be used?
Sponsorship funds help support the ongoing work of Family & Youth Initiative, allowing teens and adults to connect in a safe, supportive space. Teens gain the support of a caring community (what many of them refer to as their "family") while getting to know adults who could become their mentors or host or adoptive parents. Funds raised through Establishing Roots allow DCFYI to organize events like hikes, birthday parties, bowling, and budgeting workshops – activities other teens (those not in foster care) take for granted.
What Happens at Establishing Roots?
Establishing Roots has become a tradition. In addition to raising money for DCFYI's important work, it brings together people from all walks of life and neighborhoods to meet one another and celebrate our mutual commitments to teens in foster care. It's a gathering that grows each year. One that is a celebration, a meal, a silent auction, a chance to hear/learn from a DCFYI teen, volunteer or honoree. And just plain fun.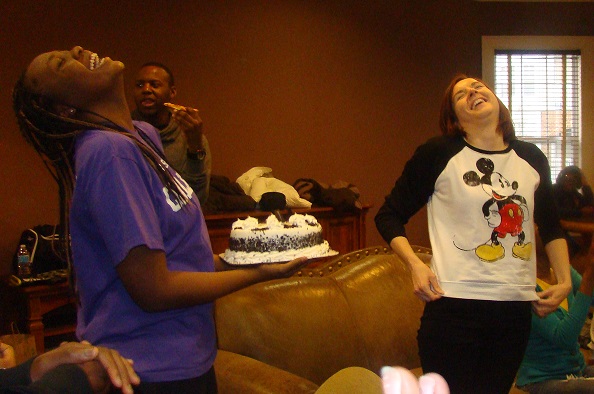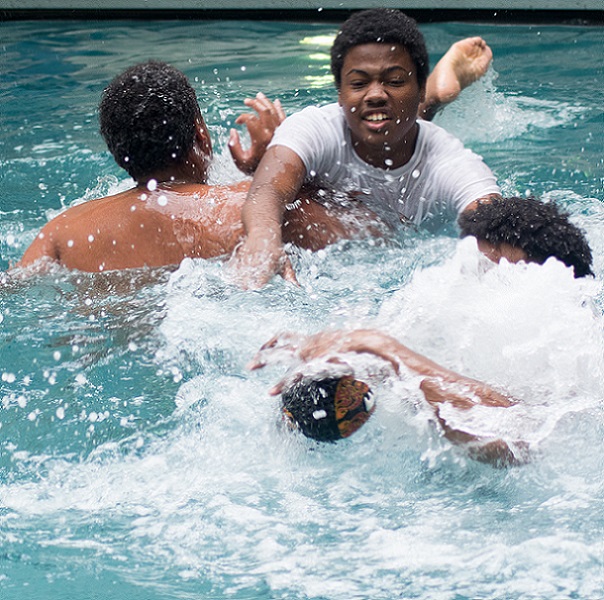 More than just a contribution, an investment.
Support for Family & Youth Initiative is a generous gift. But it is also a wise investment. Foster teens who are adopted instead of being left to age out and fend for themselves are more likely to get an education, launch a career, and become contributors to the economy and their community. They are less likely to need public support. In fact, a study by the Jim Casey Youth Opportunities Initiative estimates that, on average, we pay $300,000 for each young person who ages out of foster care, due to such social costs as public assistance and incarceration as well as lost wages over that person's lifetime. They estimate that society pays $8 billion in costs for the children who age out of foster care nationally each year.
Looked at another way: "Every dollar spent helping a family adopt a child from foster care saves three dollars in social benefits. More important, it saves a child." (Jeff Katz, Washington Post, April 27, 2014)
What makes Family & Youth Initiative unique?
DCFYI creates something that is lacking in the lives of most teens in foster care – a sense of belonging and community.
We get together at least once a month for program events that allow adults and teens to get to know each other while having fun. The DCFYI community wraps support around every teen – attending school performances, celebrating birthdays and graduations, remembering loved ones, and being there through whatever happens in a teen's life.
We use a unique model that meets the developmental needs of teens, involving them in the process of finding their own adult connections. Only DCFYI allows teens and adults the opportunity to get to know each other before being matched for mentoring or host parenting. Hosting and mentoring matches are made from the relationships that form naturally through the events.
Adults develop relationships with many teens, not just the one with whom they are matched. Those relationships are an important part of the DCFYI "village."
DCFYI changes lives.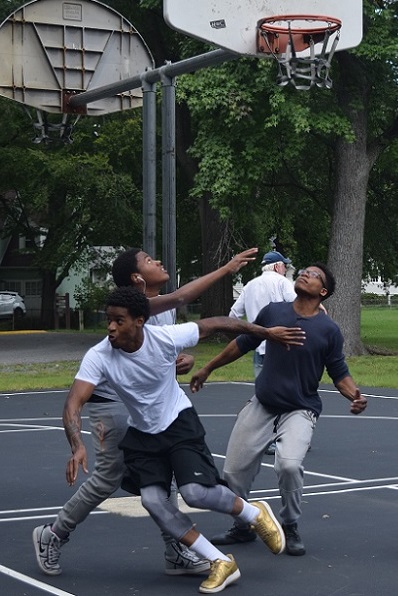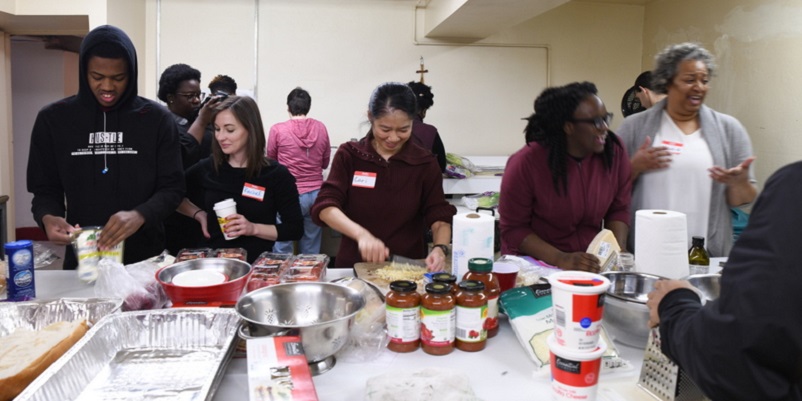 How did DCFYI start?
Before we were Family & Youth Initiative, we were the Kidsave Weekend Miracles program, funded by a five-year Adoption Opportunities grant from the U.S. Department of Health and Human Services (HHS). At the end of the HHS grant when Kidsave decided to close Weekend Miracles in Washington, DC, we were not willing to walk away from the wonderful teens in the program or the many others also in foster care. We knew we could make a difference in their lives, so we created Family & Youth Initiative in 2010 to keep going and build on what we had begun.
In the ensuing years, we have …
Served 96 teens;
Matched 48 teens with mentors;
Matched 15 teens with host families;
Helped 28 teens find permanent (adoptive or legal guardianship) families;
Recruited over 300 individuals who became active program volunteers;
Ensured that every participating teen left foster care with lasting adult connections;
Created a Fund for Critical Youth needs to meet costs for expenses related to housing, supplies or transportation for new jobs, food.
Added a new programing component, using the Open Table model, to wrap added support around young adults who have aged out of care.
Other highlights
Recognized by the National Adoption Association as a model program, both as the March 2021 "Member of the Month" (for our unique approach to "facilitating relational permanency and organic lifelong connections for older youth in care") and included as a best practice in the revised Standards and Ethics (published October 2021).
Received funding from Morris & Gwendolyn Cafritz Foundation, Freddie Mac Foundation, Greater Washington Community Foundation's Fund for Children, Youth, and Families, and other foundations.
Selected by the Congressional Coalition on Adoption Institute as a 2019 "Angel In Adoption."
Recognized as a Hometown Hero by WGTS 91.9.
Theresa Vargas' column on the DCFYI annual all-teen birthday party in the Washington Post: "Making up for birthday parties that were never had, group gives older foster kids a chance to celebrate."
Other press coverage: Huffington Post, Bittersweet Monthly, Stone Soup Films, The New York Times "Motherlode," and two opinion pieces on the Close to Home page of The Washington Post ["For teens in foster care, adoption is a lifeline" and "The difference one adult can make for foster children in D.C."].
Honored former DC Mayor (and former foster child) Anthony Williams and NBC4 news anchor and founder and host of Wednesday's Child Barbara Harrison at Establishing Roots fundraisers.
Selected by Fair Chance as a partner.
Selected for inclusion in the Spur Local.
Will You Sponsor 2023 Establishing Roots?
Sponsorship Levels and Benefits
Sheltering Forest
$10,000 or more
Opportunity to introduce company during program
Full page ad in program
Name and logo on event thank you board 
Logo & website link on DCFYI website
Three times weekly social media mention through end of October
Twenty tickets to reception
Towering Tree
$5,000-$9,999
Opportunity to introduce company during program
Full page ad in program
Name and logo on event thank you board 
Logo & website link on DCFYI website
Twice weekly social media mention through end of October
Fifteen tickets to reception
Sustaining Stream
$2,500-$4,999
Half page ad in program
Name on DCFYI website; if organization, will include logo & link to website
Name and logo on event thank you board 
Weekly social media mentions
Ten tickets to reception
Supportive Branch
$1,000-$2,499
Quarter page ad in program
Name on DCFYI website; if organization, will include logo & link to website
Name and logo on event thank you board 
Eight social media mentions
Six tickets to reception
Sapling
$500-$999
Name and logo in program
Name on DCFYI website; if organization, will include logo & link to sponsor website
Name and logo on event thank you board 
Six social media mentions
Four tickets to reception
Seed
$250-$499
Listing in program
Name on DCFYI website; if organization, will include logo & link to website
Name and logo on event thank you board 
Social media thank you
Two tickets to reception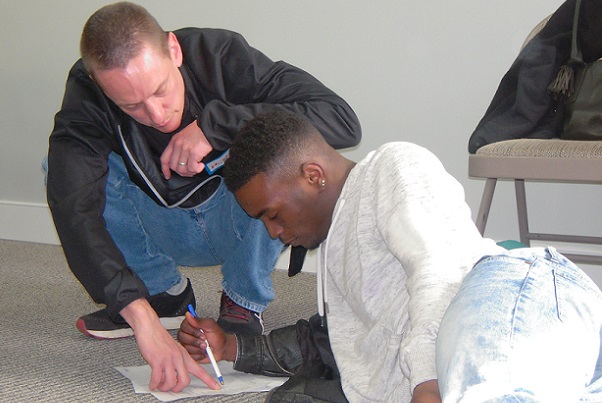 Sponsor Establishing Roots 2023
Thank you for your interest in sponsoring Establishing Roots! You can pay online at this link or return the attached sponsorship form with payment to:
Family & Youth Initiative
PO Box 15497
Washington, DC 20003
The deadline is September 16, 2023 to be included in the event program.
Questions? Call us at (202) 863-0975.
Thank you to the generous 2023 Establishing Roots sponsors!
Business Sponsors
Towering Tree ($5,000-$9,999)

Sustaining Stream ($2,500-$4,999)
Supportive Branch ($1,000-$2,499)
Sapling ($500-$999)
Seed ($250-$499)
Individual Sponsors
Towering Tree
Steve & Vicki Hart
Sam Maruca & Linda McKoy
Sustaining Stream
Gail Amidzich & Louis Barbash
Mark Belak
Karen Lightfoot
Kristina McNeff & Erich Hintze
Supportive Branch
Kim Carnahan
Jackie Gillan & Ernie Beyard
Kristi Walseth
Alan Wheat
Anonymous
Sapling
Michele & Mark Adelson
Saphira Baker
Kathleen Brown & Larry Bruneel
Debbie & Leo Jardot
Caleb Piatt & Angela Williams
Michele Reed
Kate Hardiman Rhodes
Oliver Spurgeon
In honor of Gail Amidzich & Louis Barbash
In memory of David Schon
In memory of Kevin Jones
Seed
Ted Bornstein & Lesley Weiss
Samantha Buchalter
Andy & Abby Daughtridge
Vijay D'Souza
Jesse Fender
Julie & Manuel Galdo
Lou Ivey
Debbie Jansen & Chris Jackson
Linda Keely
Alvina McHale
Pat & Walter Moore
Kera Ritter
Judie Stone
Anne Summers & Alan Weiss
Michael Treanor
Suzanne Wells
2023 Establishing Roots Honorary Co-Chairs
Councilmember Charles Allen
Councilmember Matthew Frumin
Councilmember Janeese Lewis George
Councilmember Vincent Gray
Councilmember Brianne Nadeau
Councilmember Zachary Parker
Councilmember Robert C. White, Jr.
Senator Tammy Baldwin (WI)
Senator Roy Blunt (MO)
Senator Ben Cardin (MD)
Senator Chuck Grassley (IA)
Senator Tim Kaine (VA)
Senator Angus King (ME) & Mary J. Herman, Esq.
Senator Roger Wicker (MS)
Representative Don Bacon (NE)
Representative Jim McGovern (MA)
Representative Gwen Moore (WI)
Representative Eleanor Holmes Norton (DC)
Representative Fred Upton (MI)
Representative Marc Veasey (TX)
Photos from Previous Establishing Roots Fundraisers