Family & Youth Initiative is fortunate to have two wonderful interns this summer.
Meet Zach
My name is Zachary Gradishar and I am from Chicago, Illinois. I am currently a junior at American University in Washington DC, majoring in Public Relations & Strategic Communication with a minor in Marketing. I am working with Family & Youth Initiative for 10 weeks this summer as a "Communication & Outreach Intern."
I was adopted from an orphanage in Addis Ababa, Ethiopia when I was just under a year old. When I was ten years old, my parents took me back to visit the city and the orphanage. Seeing what my life was like and what my life could have been like if I wasn't adopted impacted me in such a major way. My outlook on life changed and my life is not something that I take for granted. I think my work with children and interning at such organizations is personal for me as I know how important it is for children to have a better life and be with a loving and caring family. 
I wanted to work with Family & Youth Initiative because working with children has always been a passion of mine. This is my second internship with a nonprofit children's organization; I love DCFYI's mission and I think they are doing important work. I am honored to join the DCFYI team and thankful that I am able to use my skills to help them out in any way I can. My other interests include hanging out with friends, watching movies and television shows, cooking and traveling. I am in the fifth week of my internship and I have learned so much about DCFYI and have been able to create some amazing work in the process.
Meet Sophia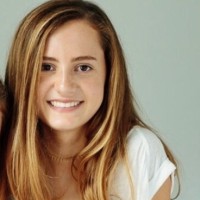 Hi! My name is Sophia Bruton, and I am a rising junior at Duke University who comes from New Orleans, LA. I am majoring in Public Policy while getting a certificate in Markets and Management and a minor in Psychology.
I was initially drawn to Family & Youth Initiative because I was planning on spending my summer in the DC area, and I really wanted to learn about non-profits in the area while in the midst of this pandemic. After being involved with youth-community non-profits in New Orleans, I knew I wanted to work with a similar DC organization. It sounds cliche, but I was so inspired by DCFYI's mission and outreach that I had to try and get involved somehow. I'm looking forward to continuing to learn more about the foster care system and aging out, while providing support and resources to those who need it!